Changing Generational Patterns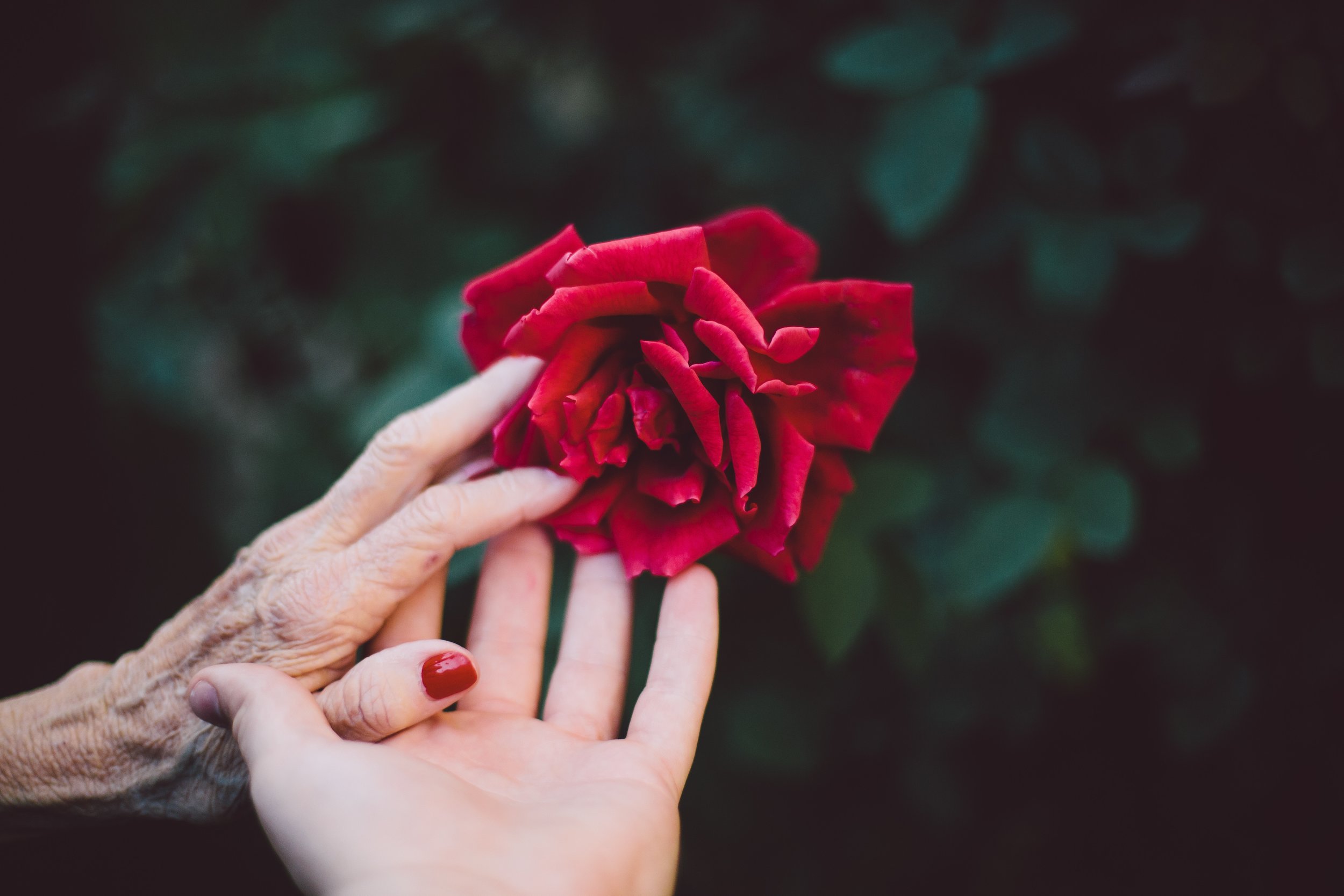 We can honor previous generations without repeating
cycles of hurt.
without repeating unhealthy or hurtful patterns.
When you were young, did you ever make a secret promise to yourself that you would never say or do something your parents did?
Yep. Me too.
And did you actually find yourself saying or doing those very things later in life?
Me too.
Recognizing the difference between what we want to do and what we actually do is a really great place to start on the love better journey! You see, it is important to recognize how we grew up and what we learned about how to love each other.
Perhaps some of what we learned was healthy and some was not. From the examples we grew up with, we get to determine what we want to repeat and what we want to change. It is very possible to honor the generations who came before us without carrying on harmful or unhealthy behaviors we do not want to repeat.
Tyler and Lauren are great friends of ours and they're expecting their first baby. They told us about taking a "Babymoon." I had never heard of this before. They explained it as a trip you take prior to having a baby. Some couples do this together. Tyler and Lauren decided to take separate trips that they may not be able to take after the baby is born. Lauren took a trip to go see her best friend from college. Tyler and I took a golf trip. We played 108 holes of golf in 3 days and had an absolute blast. And while the primary focus was golf, Tyler had questions about parenting. We had plenty of time riding around in a golf cart for me to share what I've learned over the years, some of which I will share with you in this blog. Just keep reading.
Here's the thing. Emily and I are almost empty nesters. Our son got married last summer, and our daughter turns 18 this summer. Our kids are awesome and we love them dearly, and friends like Tyler and Lauren often ask us what we did to raise such great kids. But most people didn't get to see all the hard, messy work we chose to do inside ourselves and with our kids that brought us to this point.
If you find yourself wanting to know how to keep the good things you learned and change the patterns that aren't working, we will tell you exactly what we did.
Here are three things you can do to start changing patterns so you can create the kind of legacy you want to leave.
#1 – Be Empathetic.
Learn about your parents' generation and what they were experiencing in our world as kids and entering adulthood. If you have the opportunity, and they are open to it, ask your parents and/or grandparents to share stories about growing up and what was important to them and your grandparents.

Whether or not it's possible to learn about your family history from immediate family members, the West Midland Family Center provides an interesting chart detailing specific information and challenges different generations are dealing with that may offer some helpful insight for you! (You can find a link to that chart here on the Resources page.)
It is so easy for us to blame our parents for things we did not appreciate when we were growing up. I did that for many years. My mom went through two divorces, so I wanted to blame her, my dad, and my stepfather for the chaos I felt growing up.
I am in no way condoning toxic behavior that you may have experienced from your family of origin, but for me it was freeing to feel empathy for them once I understood more about what they experienced growing up, moving into adulthood, and starting a family. They were dealing with a lot of pain that I was totally unaware of. I learned that I can still have empathy on them without carrying toxic behaviors forward into my family life.
#2 - Forgive.
Forgiveness isn't easy, particularly if there is no apology from those whose words and actions hurt you. Forgiving someone most certainly doesn't mean you condone the things they said or did. And it does not mean trusting them. It doesn't even mean liking them. It is about choosing to look at the big picture of your life and deciding to look move instead of staying stuck in the mire of things that are holding you hostage.
Clinging to the pain of my childhood was not worth the price I was paying in my own soul and my relationships. Forgiving helped me break generational patterns because it freed me from carrying that pain around, constantly drawing from it, and letting it spill out into every area of my life.
You can forgive someone and never even tell them, or you can have the conversation if needed. Either way, I can't adequately describe how important forgiveness was in my life. I was finally able stop dwelling on the past and begin living the kind of story I had always longed to live. Bottom line... forgiving previous generations for their shortcomings was essential in my journey toward loving others better. It strengthened my marriage, parenting, relationships at work, and friendships.
#3 – Work on you.
Our relationships improve when we decide to work on our own souls to change destructive patterns and mindsets. For us, this continues to be a never-ending process.
About 5 years into our marriage, Emily and I found ourselves not communicating well and repeating some of the unhealthy patterns we did not want to bring into our home. We were frustrated with each other a lot of the time. So we made the decision to get counseling. We learned so much about ourselves and each other by understanding how differently we grew up. We realized our expectations of each other were unrealistic and the way we were communicating was ineffective. (Check out the Resources page to find counselor if you feel stuck.)
Those discoveries truly set a fresh, new foundation for what is now more than 27 years of marriage. We will always have stuff to work on, individually and together, but those first big steps helped us become more authentic and better communicators with each other. Those things we learned also affected how we interacted with our children and helped us model the kind of communication that helped us work toward resolutions rather than getting deadlocked in power struggles.
Remember this if you remember nothing else…
You get to do life differently.
You get to choose the legacy you will leave.
You get to love better.